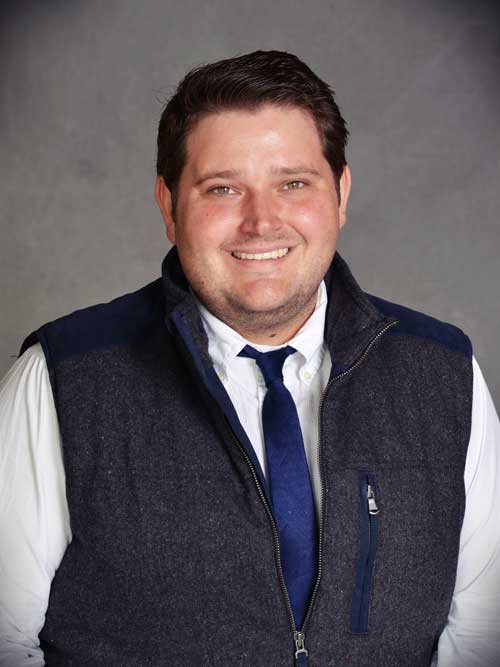 Drew grew up and around architecture and architectural offices. As a teen, Drew had many interests in other occupations, medicine, teaching, engineering – anything but architecture. His senior year of high school, he surprised everyone when he announced he had decided to go into architecture. It was the best way he could find to be creative and work with people.
Drew received his Master of Architecture from Drury University in May of 2013. Along with his Master's degree, Drew received a minor in Global Studies as well as a degree concentration in "Technology and Sustainability". While in architecture school, Drew developed a passion for digital art and architectural representation. He pursued digital graphic courses to aid his course of study.
While in architecture school, Drew spent two months studying abroad, living primarily in Paris. While there, Drew studied and gained an appreciation for Parisian art and architecture which greatly expanded his knowledge and appreciation for the profession. As part of the abroad studies, Drew spent time backpacking through rural regions of southern France sketching, diagraming and photographing the ancient cities and structures that have been so well preserved throughout the area.
While in college, Drew was an active member of Drury's chapter of Sigma Nu Fraternity where he served 3 years on the Executive Council and one year as Eminent Commander (Chapter President).
During summers, Drew would work at his father's firm, gaining experience and honing technical skills. After graduation, Drew went to work at Schaub+Srote. His skills and organizational abilities were quickly noticed and soon he was leading projects in the firm's commercial division. During this time, Drew grew into a successful project manager which allowed him to give client's a personal level of service from their initial meeting all the way through the completion of construction.
At the end of 2018, Drew teamed up with his father to create Schaub Projects Architecture + Design.
Outside the office, Drew and his long-time girlfriend Karen live in Creve Coeur with their rescue dog, Annie. Drew and Karen enjoy traveling, the outdoors, spending time with friends and watching hockey (Let's Go Blues!).