The Firm
We take a creative and personal approach to every project. Our firm is committed to providing a full range of design services to exceed client expectations and create solutions that are sustainable, unique and functional.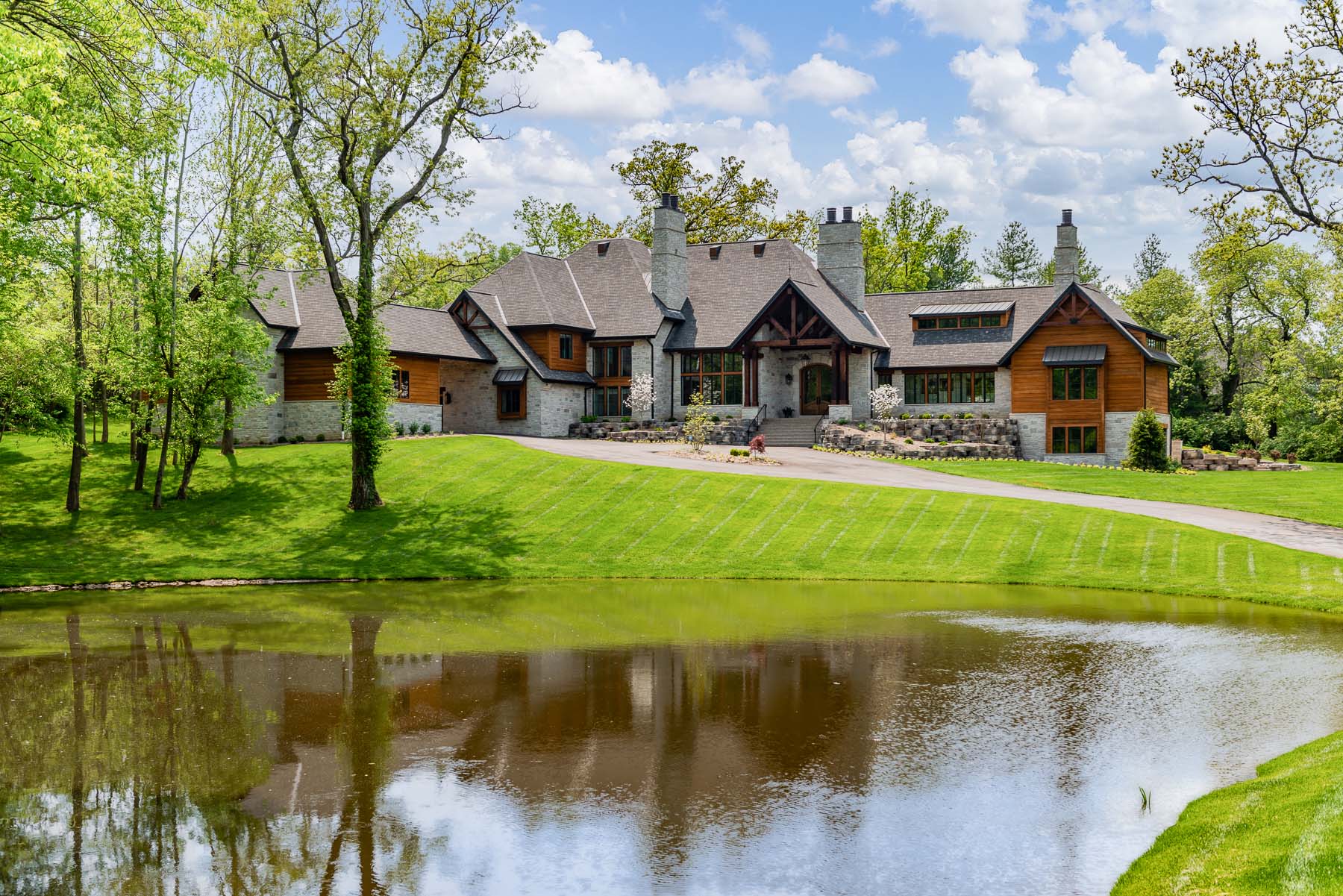 Quality Architecture
is Our Passion
With 25+ years of experience, our team has grown from a father and son duo to a team that supports a high volume of luxury home projects. Over the years, we've always been passionate about three things – good design, quality architecture and getting the details right.
Our firm can be traced back to 1992 when the principal, David Schaub, founded Schaub Design Group, Inc. The new firm rented space and set up shop in the basement of an engineer's office in a suburb of St. Louis, Missouri. Hungry to get their name out, the firm took on projects of any type, shape or size. However, Dave insisted that each of his projects be approached with the same professionalism, care, and attention to detail, no matter what the scope. Word spread and his work was quickly in demand.
As the firm's workload grew so did the size of the company. Having outgrown their office space, the firm purchased a small studio and relocated to Kirkwood, Missouri. Through hard work, a portfolio of award-winning designs, an ever-growing following of satisfied clients and their referrals, Schaub Design Group, Inc. became a widely sought out firm in St. Louis residential architecture.
By the mid-1990's the firm began seeing their client list expand outside of the St. Louis area and across the state. Soon the firm's portfolio expanded even further into other states such as Colorado, Washington, and Florida.
In 2007 the firm's office was tragically destroyed by fire. Shortly thereafter, the economy spiraled down into the "Great Recession". This caused the housing industry to collapse and the practice of residential architecture to slow dramatically around the country.
Forced to down-size and put the rebuilding of the firm's office on hold, Dave worked hard to obtain new project commissions and continue to provide the creativity and level of service on which his reputation was built. Through hard work and determination, the made it through the downturn and eventually rebuilt the studio in 2012.
During the downturn, in 2008, Dave met Robert Srote through a mutual friend. At that time Mr. Srote was working at another prominent St. Louis area residential architectural firm. The two became friends and decided they would partner in a firm together.
In 2012, they came together to form Schaub+Srote Architects (SSA). By 2018, they grew their firm and had expanded their practice to include a commercial division, an interior design division and a structural engineering division. Dave enjoyed the success of the firm he had built with his partner, but was finding disconnect from the projects and the clients needed to enjoy truly successful residential projects with happy clientele. In Fall of 2018, Dave sold his interest in SSA and set out to form a new firm that would cater to their clients throughout the project. In 2018, Schaub Projects Architecture + Design was formed.
Dave's son Andrew (Drew) joined him as a partner in the new firm late in 2018 and they are quickly finding a very positive response to the new firm. Our firm is focused on providing creative design solutions while remaining functional, comfortable and sustainable, all while remaining within the clients budget.