The Firm
We take a creative and personal approach to every project. Our firm is committed to providing a full range of design services to exceed client expectations and create solutions that are sustainable, unique and functional.
Our firm can be traced back to 1992 when the principal, David Schaub, founded Schaub Design Group, Inc. The new firm rented space and set up shop in the basement of an engineer's office in a suburb of St. Louis, Missouri. Hungry to get their name out, the firm took on projects of any type, shape or size. However, Dave insisted that each of his projects be approached with the same professionalism, care, and attention to detail, no matter what the scope. Word spread and his work was quickly in demand.
As the firm's workload grew so did the size of the company. Having outgrown their office space, the firm purchased a small studio and relocated to Kirkwood, Missouri. Through hard work, a portfolio of award-winning designs, an ever-growing following of satisfied clients and their referrals, Schaub Design Group, Inc. became a widely sought out firm in St. Louis residential architecture.
By the mid-1990's the firm began seeing their client list expand outside of the St. Louis area and across the state. Soon the firm's portfolio expanded even further into other states such as Colorado, Washington, and Florida.
In 2007 the firm's office was tragically destroyed by fire. Shortly thereafter, the economy spiraled down into the "Great Recession". This caused the housing industry to collapse and the practice of residential architecture to slow dramatically around the country.
Forced to down-size and put the rebuilding of the firm's office on hold, Dave worked hard to obtain new project commissions and continue to provide the creativity and level of service on which his reputation was built. Through hard work and determination, the made it through the downturn and eventually rebuilt the studio in 2012.
During the downturn, in 2008, Dave met Robert Srote through a mutual friend. At that time Mr. Srote was working at another prominent St. Louis area residential architectural firm. The two became friends and decided they would partner in a firm together.
In 2012, they came together to form Schaub+Srote Architects (SSA). By 2018, they grew their firm and had expanded their practice to include a commercial division, an interior design division and a structural engineering division. Dave enjoyed the success of the firm he had built with his partner, but was finding disconnect from the projects and the clients needed to enjoy truly successful residential projects with happy clientele. In Fall of 2018, Dave sold his interest in SSA and set out to form a new firm that would cater to their clients throughout the project. In 2018, Schaub Projects Architecture + Design was formed.
Dave's son Andrew (Drew) joined him as a partner in the new firm late in 2018 and they are quickly finding a very positive response to the new firm. Our firm is focused on providing creative design solutions while remaining functional, comfortable and sustainable, all while remaining within the clients budget.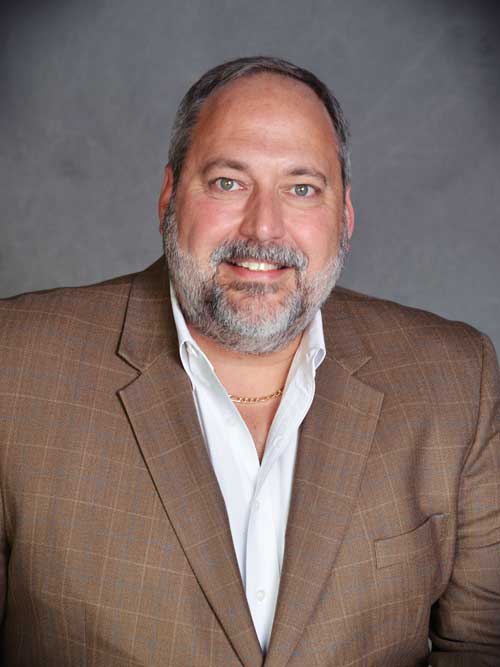 David J. Schaub
David comes from a long line of craftsmen. His father was a master cabinet maker; his grandfather and great grandfather each were master wood carvers. In fact, little-known family history is that his great grandfather was the favored woodcarver for King Ludwig II of Bavaria in the nineteenth century.
David began his career working as a drafter for a civil/structural engineering firm while in college. He worked summers in the field as part of a surveying crew and performing soils tests for the engineers in the office.
In college, David studied architectural technology and drafting with an eye on becoming an engineer. While studying, he took a job as a drafter in an architect's office. It was there he found his passion lied in architecture and design. The architects in the office saw his artistic talent and eye for creating unique spaces and soon after David began his internship toward becoming an architect himself. David quickly worked his way up through the ranks to become one of the lead project designers in the firm.
After several years, David decided to create his own architectural firm, Schaub Design Group, inc. His office specialized in high-end custom estate homes, and light commercial projects. His award-winning firm was recognized at both the local and national levels. David has written and published articles about architecture and his projects have been featured in several different publications. David continued his firm for twenty years before forming Schaub +Srote Architects (SSA) in 2012, after the surviving the "Great Recession" that started in 2008. After six years at SSA, Dave had a different vision for a firm and sold his interest in 2018 to set out to form Schaub Projects Architecture + Design.
Outside of the office, David is married to his wife, Janet, of thirty-one years and has a grown son. David enjoys giving back to the community in which he lives. For ten years, David volunteered for his local fire department becoming a firefighter/engineer and was a certified emergency medical technician. Nowadays, David enjoys spending time with his family, traveling, and working alongside his wife in their vegetable and flower gardens.
David also enjoys photography, listening to all genres of music (but enjoys hard rock most), going to movies (especially comedies), collecting political memorabilia, and being with friends and family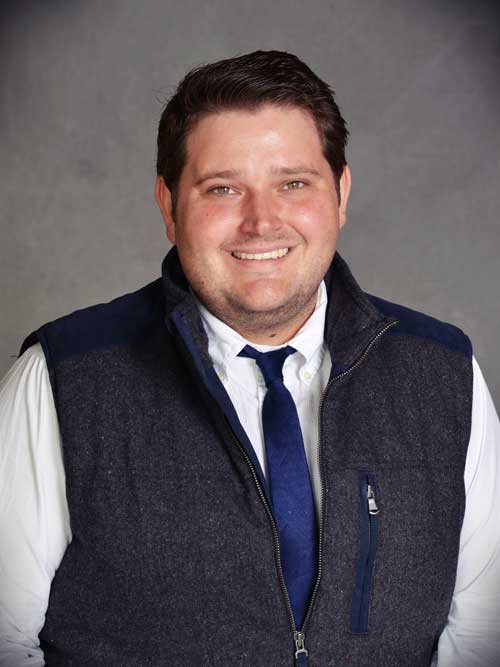 Andrew (Drew) T. Schaub
Drew grew up and around architecture and architectural offices. As a teen, Drew had many interests in other occupations, medicine, teaching, engineering - anything but architecture. His senior year of high school, he surprised everyone when he announced he had decided to go into architecture. It was the best way he could find to be creative and work with people.
Drew received his Master of Architecture from Drury University in May of 2013. Along with his Master's degree, Drew received a minor in Global Studies as well as a degree concentration in "Technology and Sustainability". While in architecture school, Drew developed a passion for digital art and architectural representation. He pursued digital graphic courses to aid his course of study.
While in architecture school, Drew spent two months studying abroad, living primarily in Paris. While there, Drew studied and gained an appreciation for Parisian art and architecture which greatly expanded his knowledge and appreciation for the profession. As part of the abroad studies, Drew spent time backpacking through rural regions of southern France sketching, diagraming and photographing the ancient cities and structures that have been so well preserved throughout the area.
While in college, Drew was an active member of Drury's chapter of Sigma Nu Fraternity where he served 3 years on the Executive Council and one year as Eminent Commander (Chapter President).
During summers, Drew would work at his father's firm, gaining experience and honing technical skills.  After graduation, Drew went to work at Schaub+Srote. His skills and organizational abilities were quickly noticed and soon he was leading projects in the firm's commercial division. During this time, Drew grew into a successful project manager which allowed him to give client's a personal level of service from their initial meeting all the way through the completion of construction.
At the end of 2018, Drew teamed up with his father to create Schaub Projects Architecture + Design.
Outside the office, Drew and his long-time girlfriend Karen live in Creve Coeur with their rescue dog, Annie. Drew and Karen enjoy traveling, the outdoors, spending time with friends and watching hockey (Let's Go Blues!).